China Calacatta quartz slate for kitchen use manufacturers
China Calacatta quartz slate for kitchen use suppliers
Factory Direct Sales Calacatta quartz slate for kitchen use
Calacatta Quartz Slate for Kitchen Use(QSY113)
1. Product introduction of Calacatta quartz slab for kitchen use(QSY113)
Calacatta quartz slab for kitchen use QSY113 is comprised of natural materials but is also sturdy, resilient, and low-porous, stone goods made of quartz are almost wear-free. The key factors behind quartz stone's rising appeal are its durability, comfort, and constant pattern. 90% of quartz stone is naturally occurring; the other 10% is made up of resin, dyes, and additives that enhance the stone's technical characteristics. The design of calacatta quartz slab for kitchen use is admirable and appealing.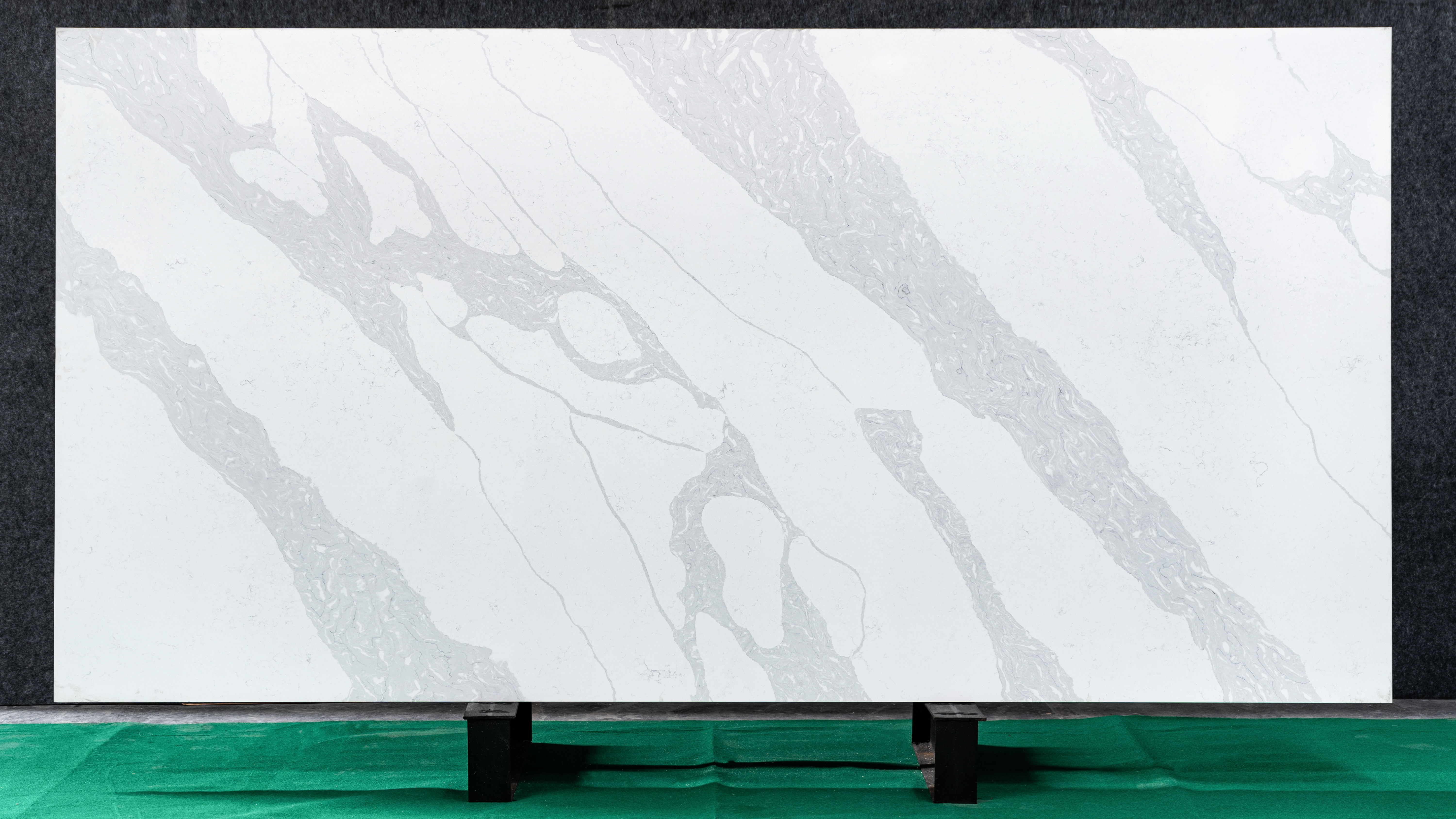 2. Specifications and advantages of Calacatta quartz slab for kitchen use QSY113
Quartz content

>93%

Color

White (Customized)

Delivery Time

2-3 weeks after received advance payment

Glossiness

>40 Degree

Payment

1) 30% T/T advance payment and balance 70% T/T before container loaded.

2) Other payment terms are available after negotiation.

Quality Control

Thickness tolerance(length, width, thickness): +/-0.5mm

QC check pieces by pieces strictly before packing

Advantages

1. High hardness: The hardness Mohs of the surface reaches at Level 6.

2. Low expansion coefficient.

3. High tensile and compressive strengths.

4. Corrosion resistance and acid & alkali resistance, and color will not fade off and strength stays same after a long period of time.

5. No absorbing of dirt and water. Cleaning is simple and convenient.

6. Reusable, safe for the environment, and non-radioactive.
3. Company strengths
MINGSHANG NEW MATERIAL Factory is one of the most professional Calacatta quartz slab for kitchen use manufacturers in the world, we have been making excellent quartz stone countertops. We are an ISO 9001 certified Calacatta quartz slab for kitchen use supplier committed to providing the best possible service to our growing global customer base. We have the advantages of quality and price to achieve a win-win cooperation model. In addition to having a skilled professional R&D team and hiring both local and foreign specialists as technical advisors, GUANGDONG MINGSHANG NEW MATERIAL CO.,LTD specializes in R&D and large-scale manufacture of artificial marble, quartz stone, and terrazzo products. It is now China's one of the largest producer of artificial stone with an annual manufacturing capacity of more than 6 million square meters for a variety of goods.
The firm strives for perfection in all aspects of its product management, including product research and development, raw material screening, block formation, sawing, grinding, and polishing.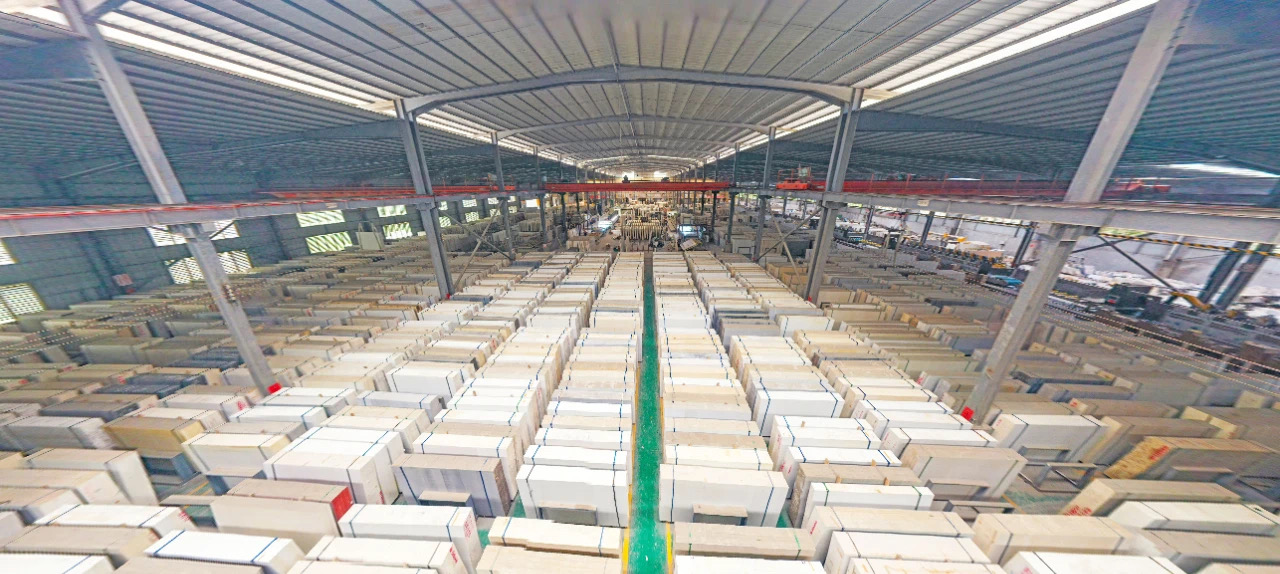 4. FAQ
Q1: What Is Calacatta Quartz stone?
A1: Calacatta quartz stone is a substance that copy the natural Calacatta marble. Calacatta quartz has a clear, brilliant white color, but it also has stunning veining that varies in color from grey to gold.
Q2: Is calacatta quartz A natural stone?
A2: Calacatta quartz is formed from natural materials, but because of its strength, toughness, and low porosity, the stone products made from it are almost wear-free.
Q3: How high can quartz stone withstand high temperature?
A3: More than 93 percent of quartz stone slab is made up of natural quartz, with the remaining 7 percent made up of colorants, resins, and other additives to control bonding and curing. Artificial quartz stone has an unsurpassed wear resistance (Mohs hardness over 6) and pressure resistance (density 2.0g/cubic) compared to other decorative materials. It is created by applying a negative pressure vacuum, high frequency oscillation, heating, and curing. A green artificial stone, quartz stone is also more expensive than other stones due to its high temperature resistance (up to 300 °C), anti-corrosion, anti-penetration, and lack of radiation source.
Q4: What special shapes can artificial quartz stone do?
A4: Modern artificial quartz stone manufacturing techniques allow for the creation of a wide range of designs, including lines, countertops, pillars, artwork shapes, and so on. It illuminates the quality and creative ambiance of life adornment materials and structures with various forms of artistry.
Q5: Is calacatta quartz slab for kitchen use durable?
A5: Quartz stone countertops have a long service life and are simple to maintain since they are not easily damaged or penetrated by liquids. The countertop merely has to be cleaned with water, and it can maintain the surface bright without extra maintenance.
Calacatta quartz slab for kitchen use Factory
China Calacatta quartz slab Factory