China CALACATTA white quartz slab for high quality home furnishings manufacturers
China CALACATTA white quartz slab for high quality home furnishings suppliers
China CALACATTA white quartz slab for high quality home furnishings factory
CALACATTA white quartz slab for high quality home furnishings (QSY-162)
1. Product introduction of CALACATTA white quartz slab for high quality home furnishings (QSY-162)
China CALACATTA white quartz slate for high quality home furnishings supplier MINGSHANG is one of the professional CALACATTA white quartz slab for high quality home furnishings manufacturers. With integrity management as the concept, it has established a good corporate image in the market and is well received by customers at home and abroad. The CALACATTA white quartz slab for high quality home furnishings is elegant and lovely and is available in a Classic Quartz stone Grain Pattern. The veining's infusion of color enriches the traditional appearance associated with Calacatta quartz stone design. For high-end home furnishings, CALACATTA white quartz slab for high quality home furnishings can be utilized for walls, countertops, floors, and other surfaces.
Public areas including cafés, restaurants, swimming pools, and saunas also include quartz stone. Quartz stone is becoming more and more popular in the market due to its strength, resilience to many types of damage, and simplicity of maintenance. The aesthetic qualities of quartz stone are especially notable; on the contemporary market, this material is offered in a variety of hues, with variations in surface texture and product shape.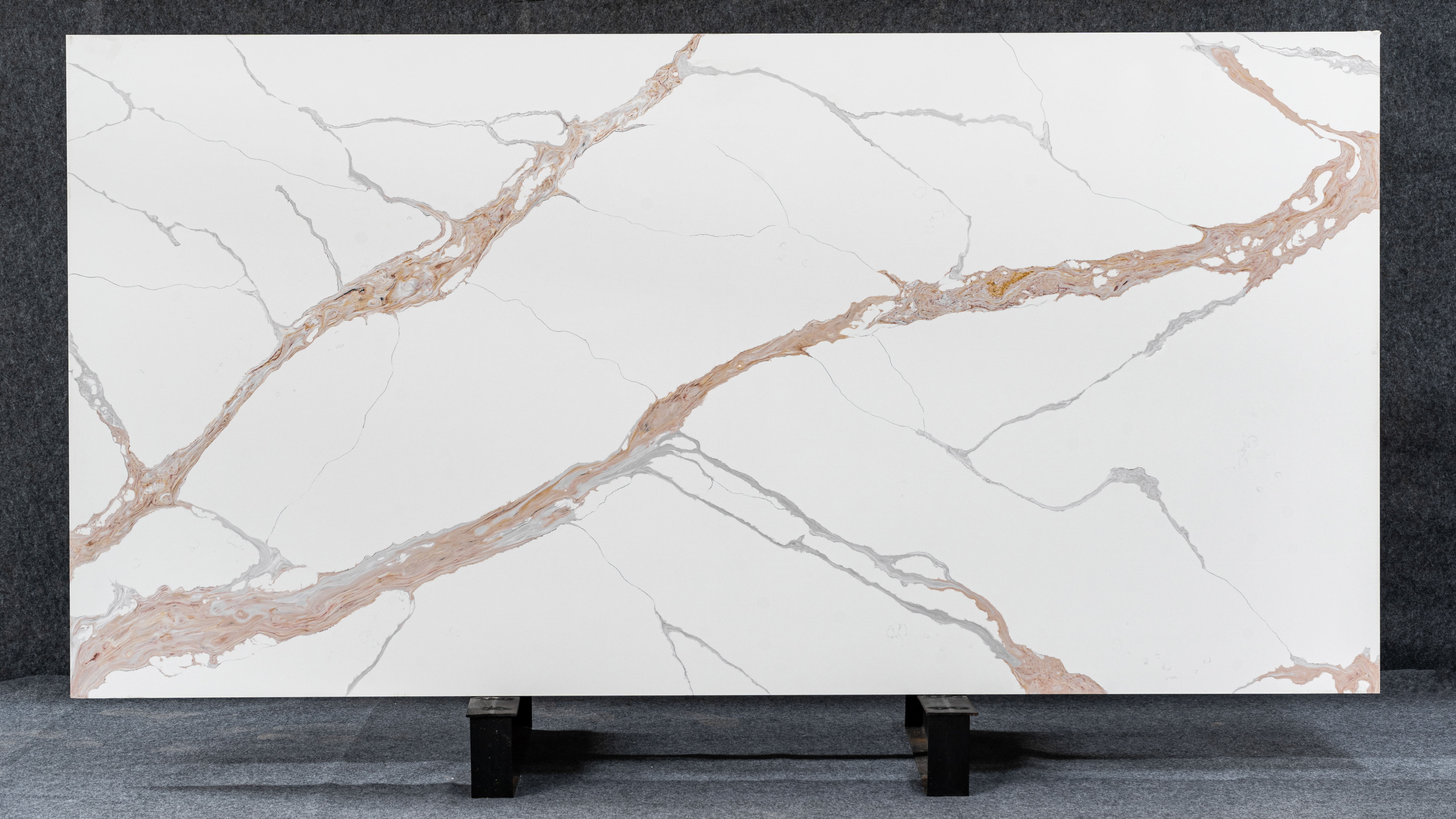 2. Specifications of CALACATTA white quartz slab for high quality home furnishings (QSY-162)
| | |
| --- | --- |
| Description: | Calacatta white quartz with orange and grey veins |
| Product code: | QSY162 |
| Ingredients: | 93% natural quartz powder, 7% polymer resin |
| Hardness: | 6 Mohs |
| Density: | 2.3~2.5g/cm3 |
| Slab sizes: | 3200*1600mm(126" * 63"),3000*1400mm(118" * 55"),or other sizes as required |
| Thickness: | 15mm,18mm,20mm,25mm.30mm |
| Surface finishing: | Polished, Honed, or others as required |
| Packing: | Wooden pallets for slabs, wooden crates for cut to size |
| Main Market: | North America, South America, Canada, the Middle East, Southeast Asia |
| Application: | Indoor decoration |
| Features: | Resistant to Stain, Heat & Corrosion |
3. Company strengths
One of China's leading suppliers of quartz, GUANGDONG MINGSHANG NEW MATERIAL CO.,LTD has an incredible selection of colors and patterns for both commercial and residential structures.
We GUANGDONG MINGSHANG NEW MATERIAL CO.,LTD are always seeking motivation by enhancing our distinctive assortment in accordance with the most recent market trends.
The expert staff of GUANGDONG MINGSHANG NEW MATERIAL CO.,LTD is dedicated to providing our clients with the best goods including CALACATTA white quartz slab for high quality home furnishings (QSY-162) and services possible. For additional information, kindly get in touch with our office.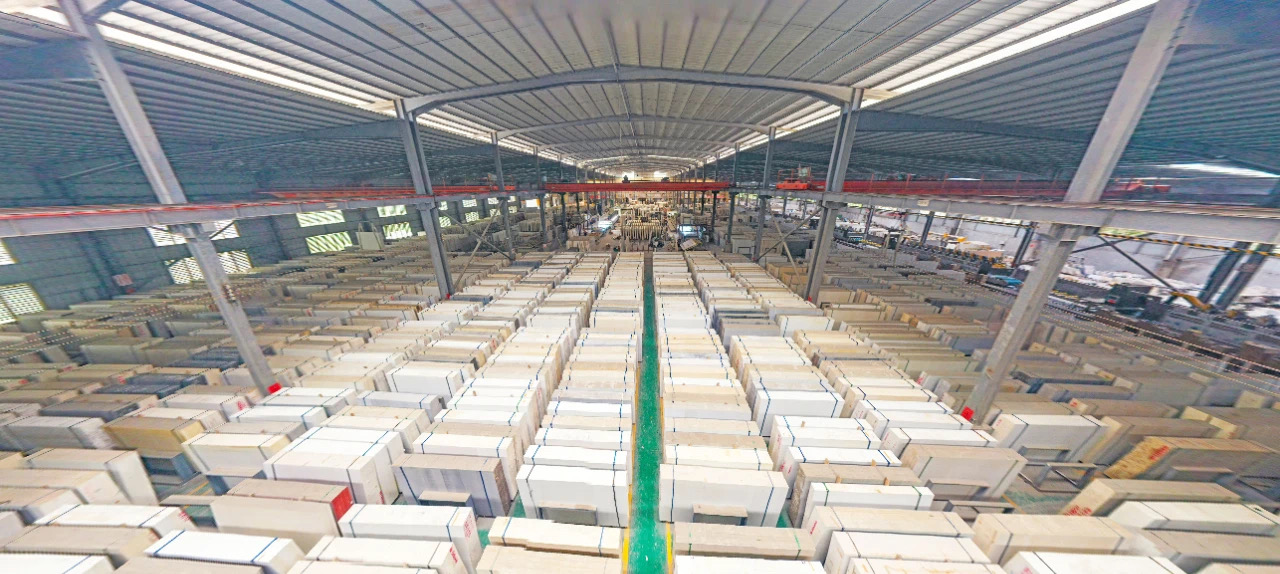 4. FAQ
Q1: Is Catalatta quartz stone easy to maintain?
A1: Calacatta quartz requires relatively little upkeep,just use soap and water to clean it. Additionally, unlike many other stones of a similar kind, it doesn't require sealing.
Q2: What are the advantages of quartz stone?
A2: Unaffected by stains; doesn't take up water; Maximum strength: 56 MPa; resistant to abrasion and scratching; able to withstand a range of temperatures (up to 300 ℃); Unresponsive to remedies; Hardness and resistance to impact; without having pores or microcracks; Hygiene; resisting stains.
Q3: What is a slab of calacatta quartz?
A3: The quartz slab in calacatta is incredibly resilient. Its dazzling white tint is covered in vein-like patterns. Due to its qualities that make it scratch and stain resistant, it is utilized worldwide. Because of this, calacatta quartz slabs can be used in a wide variety of locations, including as dining rooms, kitchens, baths, etc.
Q4: Is there a quartz that looks like Carrara marble?
A4: Natural Carrara marble and Carrara quartz are quite similar. This material can be exactly what you need if you're seeking for a white quartz countertop that doesn't only resemble Carrara.
Q5: Is calacatta quartz good quality?
A5: A chunk of quartz called calacatta quartz is incredibly resilient. These large, organic quartz pieces make a strong statement. Due to its stain and scratch resistance, Calacatta Quartz is often utilized. Quartz has these characteristics because it is very strong, resilient, and simple to maintain.
CALACATTA white quartz slate for high quality home furnishings manufacturers
CALACATTA white quartz slate for high quality home furnishings suppliers
CALACATTA white quartz slate for high quality home furnishings factory