Carrara White Marble Gray Flower Quartz Stone
China Carrara White Marble Gray Flower Quartz Stone suppliers
China Carrara White Marble Gray Flower Quartz Stone manufacturers
Wholesale Carrara White Marble Gray Flower Quartz Stone
Carrara White Marble Gray Flower Quartz Stone (QSY-504)
1. Product Introductoin of Carrara White Marble Gray Flower Quartz Stone (QSY-504)
Worktops made of Carrara White Marble Gray Flower Quartz Stone (QSY-504) can be utilized to compliment nearly any kitchen's style and color. Fine grey granules and veins embedded in the stone's surface give its basic white color vitality. This Carrara White Marble Gray Vein Quartz Stone (QSY-504) would be the best option if you want a white marble worktop with gray Flowers but don't want anything that looks overly clinical. You may buy with total confidence knowing that Quartz Worktops are extremely robust and resistant to acids and abrasions. The product range is somewhat recent, and you have a variety of marble-inspired quartz worktop options to pick from. Most of the Carrara quartz range's colors and patterns are also presently fashionable.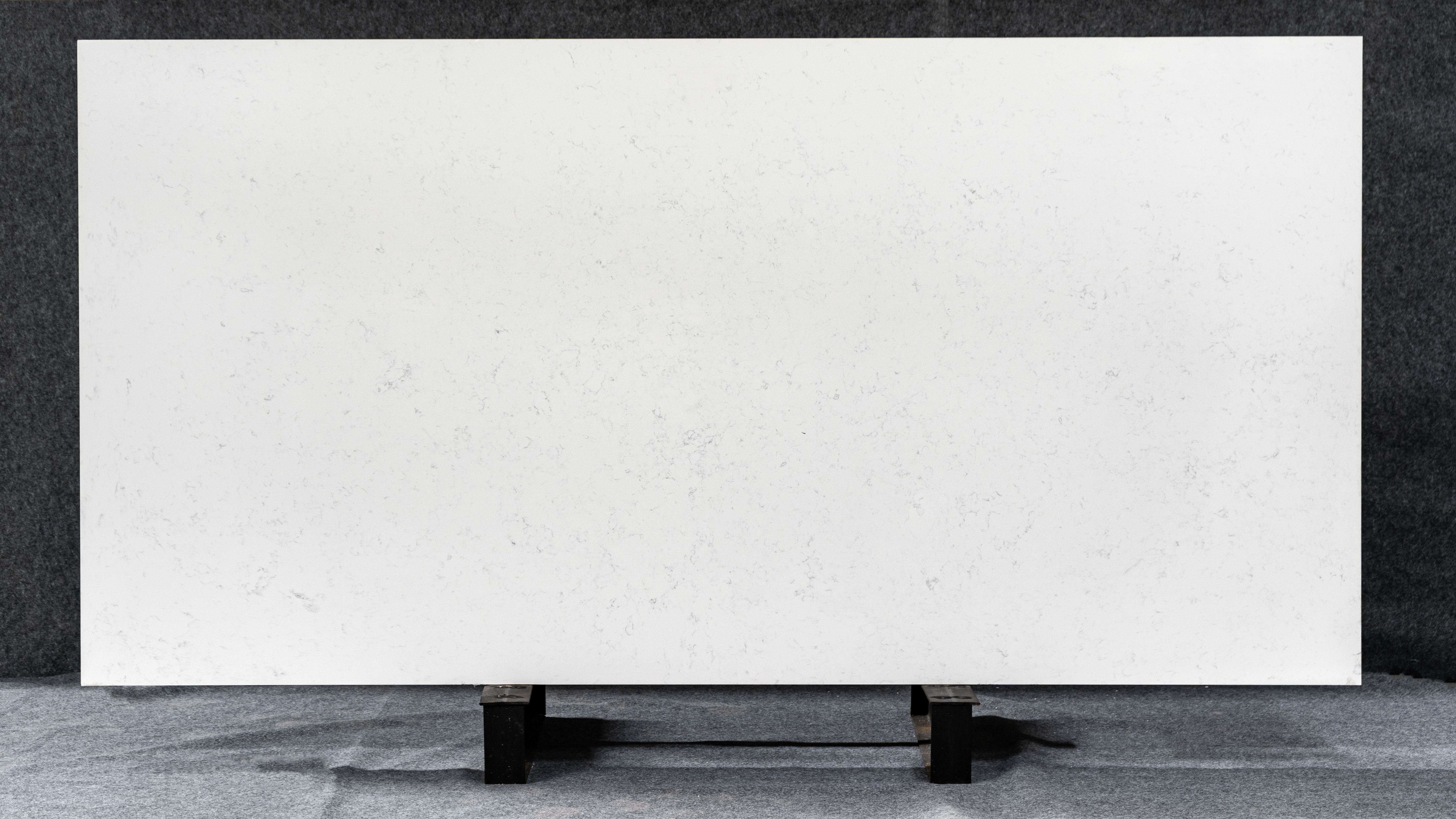 2. Specifications and advantages of Carrara White Marble Gray Flower Quartz Stone (QSY-504)
Quartz content

>93%

Color

White with broken gray flowers

Delivery Time

2-3 weeks after payment received

Glossiness

>40 Degree

Payment

1) 30% T/T advance payment and balance 70% T/T before container loaded.

2) Other payment terms are available after negotiation.

Quality Control

Thickness tolerance(length, width, thickness): +/-0.5mm

QC check pieces by pieces strictly before packing

Advantages

1. High hardness: The hardness Mohs of the surface reaches at Level 6.

2. Low expansion coefficient.

3. High tensile and compressive strengths.

4. Corrosion resistance and acid & alkali resistance, and color will not fade off and strength stays same after a long period of time.

5. No absorbing of dirt and water. Cleaning is simple and convenient.

6. Reusable, safe for the environment, and non-radioactive.
3. Features and application scope of Carrara White Marble Gray Flower Quartz Stone (QSY-504)
Carrara White Marble Gray Flower Quartz Stone is a kind of white marble favored by designers and owners. It is widely used in the decoration of high-end hotels, high-end villas and high-end leisure places.
Surface features of the Carrara White Marble Gray Flower Quartz Stone (QSY-504): gray pattern on a white background, the pattern is divided into dot-like and grain-like;
Scope of application: Mainly used in interior surfaces, such as floors, walls, pillars and countertops, etc.
4. Company introduction and strengths
A high-tech artificial stone (Carrara White Marble Gray Flower Quartz Stone) company, Guangdong Mingshang New Material Co., Ltd. integrates scientific research, manufacturing, and sales. Its primary products, quartz stone, artificial marble, and terrazzo are sold all over the world. We have a large, modern workshop that is 130,000 square meters in size, four quartz stone production lines, four block type production lines, two quartz stone thickness setting and polishing machines, 19 Italian Super Large BM fast gangsaw machines, and five automatic polishing machines. These features guarantee and provide a solid platform for the supply, production, and quality control of the demand of the global market and make full provision for our customers.
All performance indicators of the product have reached or exceeded the national standards through the national authoritative testing institutions, and the scope of use is unlimited.
We are the first privately owned block type artificial marble manufacturer in China, founded by one of the "Fuyun Stone" founders, with 20 years of research, development, and manufacturing in the artificial stone business;
5. FAQ
1) Is quartz stone impermeable and corrosion resistant?
Yes, Since quartz stone is a solid, non-porous composite material with strong corrosion resistance to acid and alkali, liquids used on a daily basis won't seep within, preserving the surface's gloss for a very long time. Only use clean water to wipe away liquid that has been on a surface for a long time.
2) What special shape can quartz stone do?
Quartz stone is a complete substance that may be processed numerous times and shaped in a variety of ways.
3) Is quartz harmful to humans?
Quartz, silica, crystalline silica and flint are non-toxic materials having no known adverse health effects from ingestion.
4) How is artificial quartz stone made?
Artificial quartz is also popularly called re-composed or reconstituted stone. The manufacturing process involves a mixture of quartz aggregated chips pigments, additives, and resin binders. Artificial quartz stone for slab and countertop applications come in a wide array of colors, textures, and patterns.
5) Is quartz stone better than granite?
Quartz stone is actually harder than granite and thus, more durable. In fact, quartz is nearly indestructible, and because it isn't porous like granite, it's easy to keep your countertops relatively bacteria-free.
White Marble Gray Flower Quartz Stone factory
Carrara White Marble Gray Flower Quartz Stone suppliers
Carrara White Marble Gray Flower Quartz Stone manufacturers
White Marble Gray Flower Quartz Stone