Cost-effective grey Carrara countertops
China grey Carrara countertops manufacturers
China grey Carrara countertops in small size suppliers
China Cost-effective grey Carrara countertops in small size suppliers
1. Product introduction of Cost-effective grey Carrara countertops in small size (SH6124)
Cost-effective grey Carrara countertops in small size uses natural quartz as the main raw material, its content reaches 90%--93%, retains the noble quality of natural stone, and has high hardness, scratch resistance, stain resistance, antibacterial and mildew resistance, easy to clean, safe and non-radiation and other characteristics; its series is divided into Calacatta series, Carrara series, pure color series, crystal series, granite series, Galaxy series.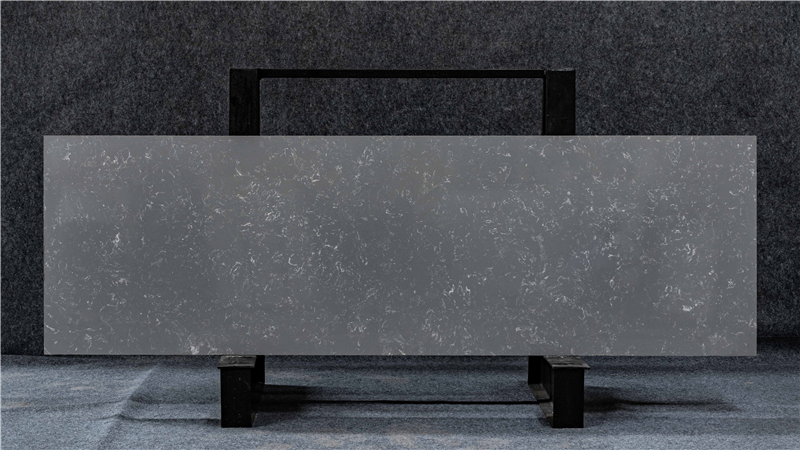 2. Specifications and advantages of Cost-effective grey Carrara countertops in small size (SH6124)
Quartz content

>90%

Color

Grey with small white flowers (Customization available)


Delivery Time

2-3 weeks after payment received

Glossiness

>45 Degree

Payment

1) 30% T/T advance payment and balance 70% T/T before container loaded.

2) Other payment terms are available after negotiation.

Quality Control

Thickness tolerance(length, width, thickness): +/-0.5mm

QC check pieces by pieces strictly before packing

Advantages

1. High hardness: The Mohs hardness of the surface reaches at 6.

2. Low expansion coefficient.

3. High tensile and compressive strengths.

4. Corrosion resistance and acid & alkali resistance, and color will not fade off and strength stays same after a long period of time.

5. No absorbing of dirt and water. Cleaning is simple and convenient.

6. Reusable, safe for the environment, and non-radioactive.
3. Cost-effective grey Carrara countertops in small size (SH6124) product benefits
All MINGSHANG Quartz slabs feature industry-leading Elite Form overlay technology for improved scratch resistance and durability of laminates;
The higher the content of quartz in the quartz stone, the lower the amount of resin, the better the quality, the closer it is to natural, and the less likely it is to be deformed.
MINGSHANG quartz stone can also be used to create beautiful bar tops, tables, shelving units, backsplashes, cabinet fronts, walls and more.

4. Areas of application of Cost-effective grey Carrara countertops in small size (SH6124)
The main material of quartz stone is quartz. Quartz is a mineral resource with very stable physical and chemical properties. The rich combination of colors and colors makes it have the texture of natural stone and beautiful surface luster. Quartz stone countertops have various colors. , Calacatta series, Carrara series, pure color series, crystal series, granite series, Galaxy series are more characteristic, which can be widely used in public buildings (hotels, restaurants, banks, hospitals, exhibitions, laboratories, etc.) and home decoration ( Kitchen countertops, washbasins, kitchen and bathroom walls, dining tables, coffee tables, window sills, door covers, etc.) are a kind of non-radioactive pollution, reusable, environmentally friendly, green new building interior decoration materials. It should be pointed out that quartz stone The quality of the quartz stone is directly related to the content of the resin. The higher the content of quartz in the quartz stone, the lower the amount of resin, the better the quality, the closer to the natural, the less easy to deform.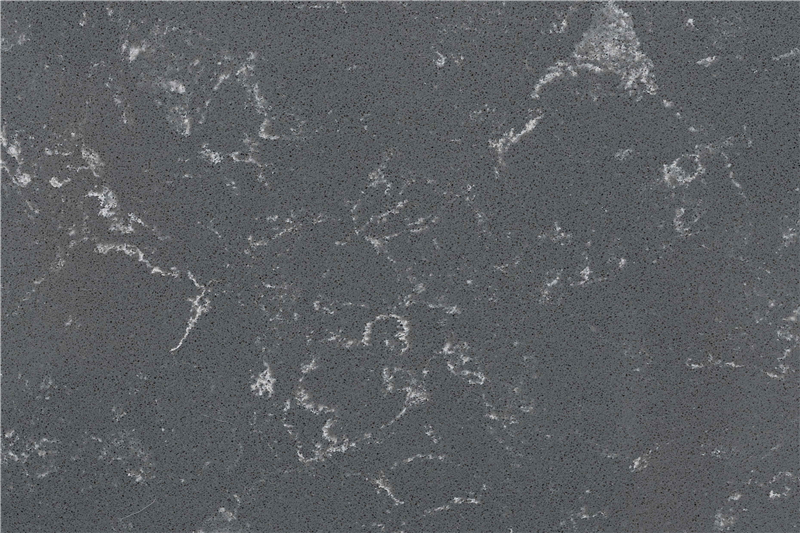 5. Company Profile
MINGSHANG Factory is one of the professional Cost-effective grey Carrara countertops in small size manufacturers and suppliers in China. Guangdong Mingshang New Material Co., Ltd. is located in Yunfu City, the world-famous center of China's stone base and the capital of artificial stone. It is a high-tech enterprise integrating scientific research, production and sales. Its main products are quartz stone, artificial marble, terrazzo, etc. are sold all over the world. The company has a large modern workshop of 130,000 square meters, 4 quartz stone production lines, 4 block type production lines, with an annual production capacity of 6 million square meters, 2 quartz stone thickness setting and polishing all-in-one machines, 19 Italian super large BM quick gansaws, and 5 automatic polishing machines to provide a guarantee and a solid platform for the supply, production and quality control of the global market demand, and to prepare for the sustainable development in the future.
The company's products are strictly managed from product research and development, raw material screening, square material forming, sawing, grinding, polishing and other processes, and the performance indicators of the products have passed the national authoritative testing institutions. All meet or exceed national standards. The scope is not limited. Its products are more widely used in home improvement, real estate, star-rated hotels, hotels, commercial buildings, office buildings, ports, airports, stations, subways and other projects. It is currently a large-scale artificial stone production enterprise at home and abroad.
MINGSHANG Quartz Factory continues to set the standard of excellence for Carrara countertops. We focus on the research and development of elevator products such as Carrara countertops. The quality of our products has been strictly tested to ensure the quality, support mass customization, contact us for more product Price list.
6. FAQ
1). What is artificial quartz stone?
Quartz Stone is a new type of green building material, which is made of more than 90% natural quartz crystal, unsaturated resin and other organic elements, formed by vacuum and high-frequency vibration, heated and solidified. Its texture is solid, its structure is dense, and it has incomparable wear resistance (Mohs hardness above grade 5), pressure resistance (density 2.0g/ cubic centimeter), high temperature resistance (temperature resistance 300 ℃), corrosion resistance, and anti penetration. It does not contain any pollution sources and radiation sources. It belongs to green environmental protection artificial stone.
2). Is quartz Stone harmful to human body?
All performance indicators of the product have reached or exceeded international standards through national authoritative testing institutions, and the scope of use is unlimited, which is not harmful to human body.
3). Where is quartz stone used?
It is widely used in home decoration, engineering decoration and many other fields, such as kitchen counter tops, bathroom counter tops, bar table, tea table and other indoor applications.
4). What special shape can quartz stone do?
Quartz stone is full body material, which can be processed many times and made into various shapes.
5). Impermeable and corrosion resistant
Quartz stone is a dense, non porous composite material, which has good corrosion resistance to acid and alkali, so the liquid substances used daily will not penetrate into the interior, and can maintain the gloss of the surface for a long time. The liquid placed on the surface for a long time can only be wiped with clean water or Jie er liang detergent with a rag.
6). Why should we use quartz stone instead of natural stone?
Compared with natural stone, quartz stone has the advantages of high density, high hardness, low water absorption, good durability, less maintenance, good color consistency and so on. And it can be also customized colors with unique designs.
7). You are factory or trading company?
We are 100% factory.
8). Is it possible to do OEM ?
Yes,we can offer OEM service by printing customers' Logo or company name on the back/side of quartz stone slabs.
9). What is your MOQ?
For regular sizes:30 slabs.
Customize size: one container.
10). What is your delivery time?
About 15-30 days after receive 30% deposit.
China Cost-effective grey Carrara countertops in small size manufacturers
China grey Carrara countertops in small size suppliers
China grey Carrara countertops suppliers
grey Carrara countertops manufacturers
Cost-effective grey Carrara countertops in small size manufacturers