Artificial Quartz Slab Resin Stone
China Best Selling Man-Made Artificial Quartz Slab Resin Stone manufacturers
China Best Selling Man-Made Artificial Quartz Slab Resin Stone suppliers
Best Selling Man-Made Artificial Quartz Slab manufacturers
Best Selling Man-Made Artificial Quartz Slab Resin Stone In Production Line (QSZ-461)
1. Product introduction of Best Selling Man-Made Artificial Quartz Slab Resin Stone In Production Line (QSZ-461)
Best Selling Man-Made Artificial Quartz Slab Resin Stone In Production Line uses artificial quartz stone as the main raw material. This quartz stone is composed of more than 90% natural quartz and about 10% colorant, resin and other additives for adjusting bonding and curing. composition. It is a sheet processed by negative pressure vacuum, high frequency vibration molding, heating and curing (the temperature is determined by the production method according to the type of curing agent).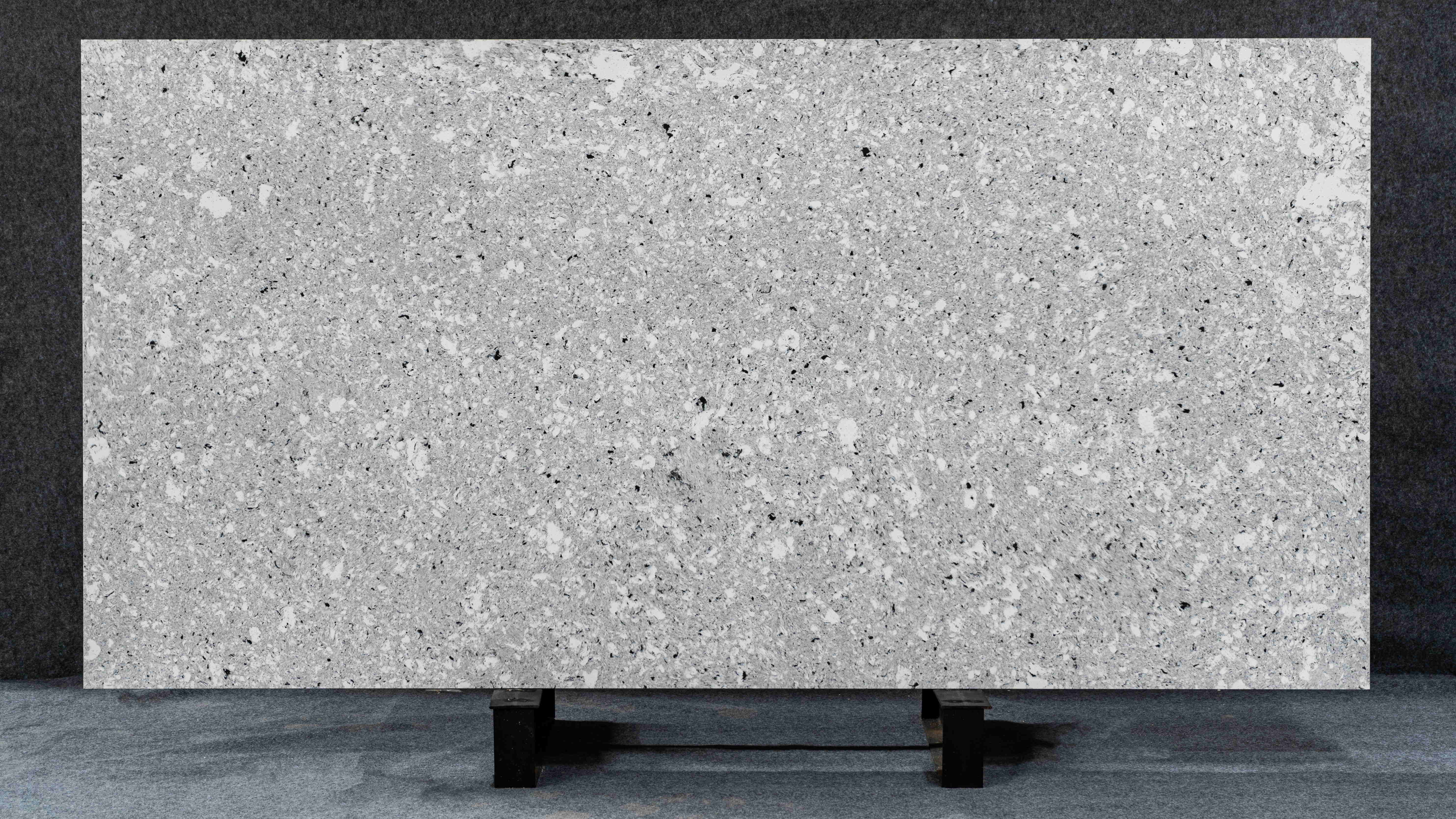 2. Specifications and advantages of Best Selling Man-Made Artificial Quartz Slab Resin Stone In Production Line (QSZ-461)
Products

Best Selling Man-Made Artificial Quartz Slab Resin Stone In Production Line (QSZ-461)




Quartz content

>93%

Color

Customized

Surface

Polished

Product Edge

Straight unpolished edge

Delivery Time

2-3 weeks after payment received

Glossiness

>40 Degree

Payment

1) 30% T/T advance payment and balance 70% T/T before container loaded.

2) Other payment terms are available after negotiation.

Quality Control

Thickness tolerance(length, width, thickness): +/-0.5mm

QC check pieces by pieces strictly before packing

Advantages

1. High hardness: The hardness Mohs of the surface reaches at Level 6.

2. Low expansion coefficient.

3. High tensile and compressive strengths.

4. Corrosion resistance and acid & alkali resistance, and color will not fade off and strength stays same after a long period of time.

5. No absorbing of dirt and water. Cleaning is simple and convenient.

6. Reusable, safe for the environment, and non-radioactive.
3. Features of Best Selling Man-Made Artificial Quartz Slab Resin Stone In Production Line (QSZ-461)
1. Non-toxic and non-radiation: This Artificial Quartz Slab Resin Stone is certified by the national authoritative health organization as a non-toxic hygienic material, which can be directly contacted with food.
2. Anti-aging and non-fading: Artificial Quartz Slab Resin Stone cannot see the aging phenomenon of the material at room temperature; the color does not change too much if it is not irradiated under strong sunlight all the year round.
3. No scratches: The surface hardness of the product is higher than that of ordinary iron, and any household items can be placed on the table. (However, high hardness items such as diamonds, sandpaper, and carbide should be avoided from scratching the countertop).
4. Long-lasting bright surface: This Artificial Quartz Slab Resin Stone has a compact structure, no micropores, no water absorption, and strong stain resistance, and the daily condiments in the kitchen cannot penetrate at all. After precision polishing, the surface of the product is extremely easy to clean Take care of it for a long-lasting shine that looks like new.
5. Stain resistance: Artificial Quartz Slab Resin Stone has a high level of non-microporous structure, and the water absorption rate is only 0.03%, which is enough to prove that the material has basically no penetration phenomenon. Use water or neutral detergent after each use on the countertop Just rinse the countertop clean.
6. Anti-burn: The surface of Artificial Quartz Slab Resin Stone has a very high anti-burn ability and is the material with the best temperature resistance except stainless steel. Resists cigarette butts that often burn countertops and scorch on the bottom of pots.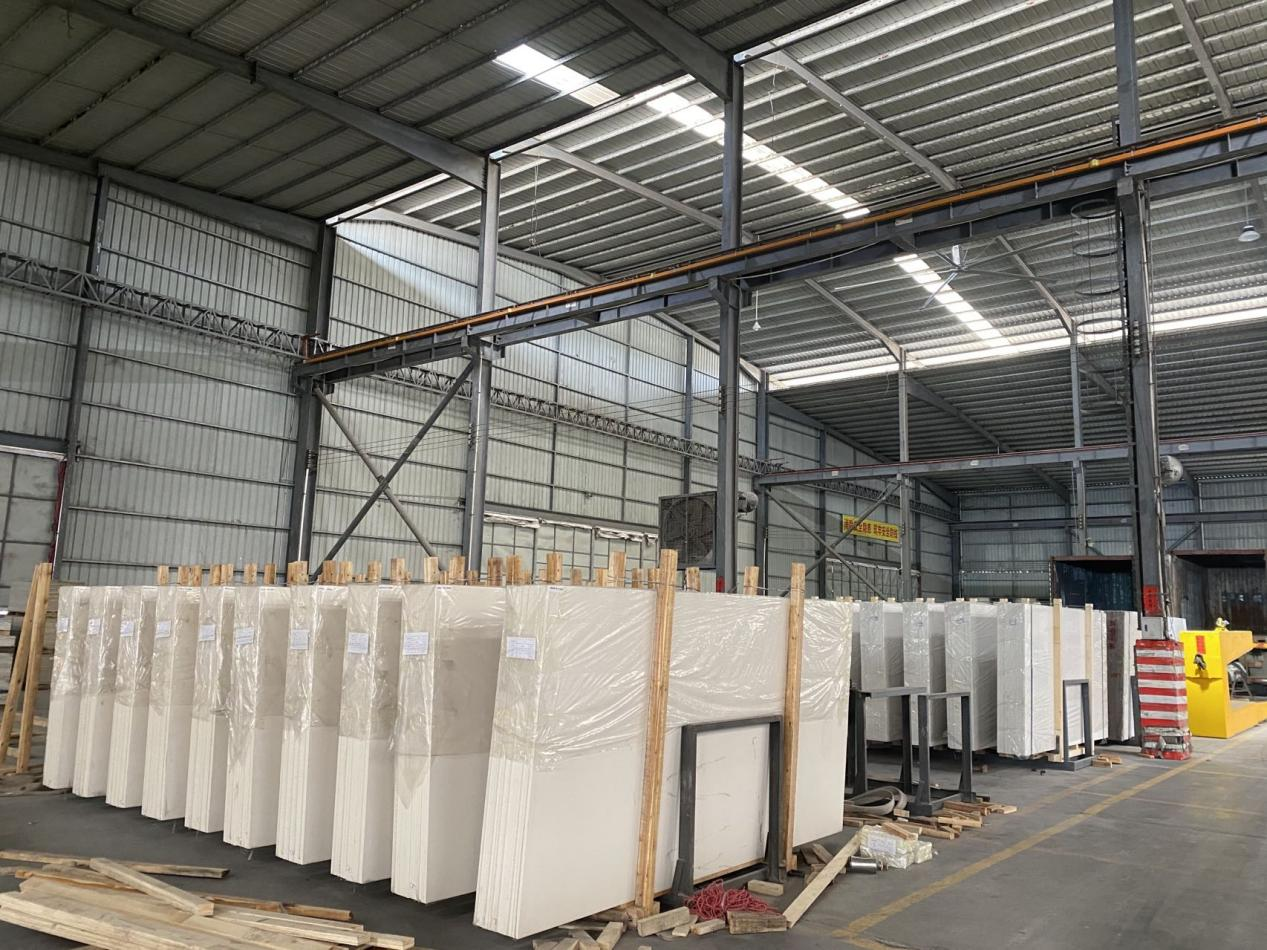 4. Our Advantages:
1. Founded by one of the founders of "Fuyun Stone", the first private block type artificial marble factory in China, it has focused on the research, development and production of artificial stones for 20 years, and has very rich industry experience;
2. Provides high-quality OEM customized services for quartz stone;
3. Employs domestic experts with more than 30 years experience in the artificial stone industry as R & D consultants and design masters as art consultants to provide solid support for product R & D and innovation;
4. Timely delivery,enjoys a high reputation in the stone industry.
5. All our raw materials are from the best grade of the most famous brands, which can provide better guarantee for high quality and stable quality.
5. Company Profile
China MINGSHANG factory is a professional supplier and manufacturer of Artificial Quartz Slab Resin Stone. Products are exported to dozens of countries and regions. Guangdong Mingshang New Material Co., Ltd. is a professional manufacturer of artificial quartz stone. It is located in Yunfu City, the center of the world-famous stone base in China and the capital of artificial stone. Its main products such as quartz stone,artificial marble and terrazzo are sold all over the world. The company has a large modern workshop of 130,000 square meters, 4 quartz stone production lines, 4 block type production lines, with an annual production capacity of 6 million square meters, 2 quartz stone thickness setting and polishing all-in-one machines, 19 Italian super-large BM quick gangsaws, and 5 automatic polishing machines to provide a guarantee and a solid platform for the supply, production and quality control of the global market demand, and to prepare for the sustainable development in the future. The company's products are strictly managed from product research and development, raw material screening, blocks forming, sawing, grinding, polishing and other processes, and the performance indicators of the products have passed the national authoritative testing institutions. All meet or exceed national standards. The scope is not limited.Our products are more widely used in dry kitchen countertops, laboratory countertops, window sills, bar counters, elevator entrances, floors, walls and other projects. It is currently a large-scale artificial stone manufacturer at home and abroad.
We have a professional production line that can manufacture various styles of artificial quartz stone slabs, which are comparable to natural quartz stone. At the same time, the stripes of our quartz stone slabs are clear and natural, which looks particularly classic and fashionable. In line with the aesthetics of European and American customers.
Wholesale Artificial Quartz Slab Resin Stone, the Artificial Quartz Slab Resin Stone manufacturer and supplier of the preferred professional brand MINGSHANG, this is the Best Selling Man-Made Artificial Quartz Slab Resin Stone In Production Line, advanced, durable, good quality, competitive price, great discount, sufficient stock, offer product price list, support customization, made in China, We also provide a product price list, we seek more domestic and foreign customers to negotiate cooperation with us about quartz stone slabs..
6. Main Markets
Main markets: North America, South America, Canada, Middle East, Southeast Asia
7. FAQ
1). What is artificial quartz stone?
Quartz Stone is a new type of green building material, which is made of more than 90% natural quartz crystal, unsaturated resin and other organic elements, formed by vacuum and high-frequency vibration, heated and solidified. Its texture is solid, its structure is dense, and it has incomparable wear resistance (Mohs hardness above grade 5), pressure resistance (density 2.0g/ cubic centimeter), high temperature resistance (temperature resistance 300 ℃), corrosion resistance, and anti penetration. It does not contain any pollution sources and radiation sources. It belongs to green environmental protection artificial stone.
2). Is quartz Stone harmful to human body?
All performance indicators of the product have reached or exceeded international standards through national authoritative testing institutions, and the scope of use is unlimited, which is not harmful to human body.
3). Where is quartz stone used?
It is widely used in home decoration, engineering decoration and many other fields, such as kitchen counter tops, bathroom counter tops, bar table, tea table and other indoor applications.
4). What special shape can quartz stone do?
Quartz stone is full body material, which can be processed many times and made into various shapes.
5). Impermeable and corrosion resistant
Quartz stone is a dense, non porous composite material, which has good corrosion resistance to acid and alkali, so the liquid substances used daily will not penetrate into the interior, and can maintain the gloss of the surface for a long time. The liquid placed on the surface for a long time can only be wiped with clean water or Jie er liang detergent with a rag.
6). Why should we use quartz stone instead of natural stone?
Compared with natural stone, quartz stone has the advantages of high density, high hardness, low water absorption, good durability, less maintenance, good color consistency and so on. And it can be also customized colors with unique designs.
7). You are factory or trading company?
We are 100% factory.
8). Is it possible to do OEM ?
Yes,we can offer OEM service by printing customers' Logo or company name on the back/side of quartz stone slabs.
9). What is your MOQ?
For regular sizes:30 slabs.
Customize size: one container.
10). What is your delivery time?
About 15-30 days after receive 30% deposit.
11). What is your payment terms?
T/T.30% deposit before processing,70% before container loading.
12). What is your loading port?
The nearest port is YUNFU port,and we can ship via Shenzhen or Guangzhou Port,China as well.
Best Selling Man-Made Artificial Quartz Slab Resin Stone In Production Line
Best Selling Man-Made Artificial Quartz Slab Resin Stone manufacturers
Best Selling Man-Made Artificial Quartz Slab Resin Stone suppliers
Best Selling Man-Made Artificial Quartz Slab suppliers